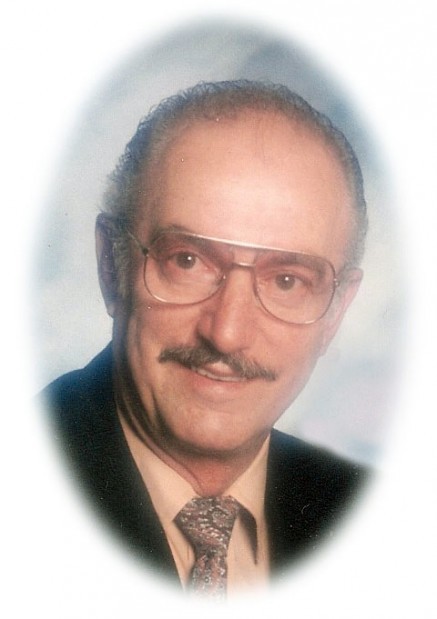 HAMILTON - M. George Lawry passed away Saturday, March 3, 2012, from complications of bone marrow cancer with his family by his side in Missoula.
George was born Oct. 2, 1929, in San Francisco, Calif., and raised by his mother, Aetna Pearce and later his aunt, Francis Girolo. He graduated from Santa Rosa High School and attended both Sonoma State and UC California Berkeley. He met the love of his life Charlotte (Char) in 1950, and the two enjoyed 60 years of marriage raising their four children, Nancy, Scott, Steve and Sam.
George served in the Korean War in 1951-1952 and was a member of the Mortar Company 23rd Infantry Division. George has been described by many as a "self made man". Upon his return from Korea he and Char raised a family while George pursued his education and architectural certification, leading to a professional career spanning over 40 years. In 2006 George and Char sold their northern California home of 60 years and moved to Hamilton, where he remained active in all aspects of life up until his passing.
George was a prominent figure in Sonoma County architecture for more than 30 years. In 1972 George opened his own practice and 12 years later joined two other architects, to form Lawry Coker DeSilva Architects. George helped develop this practice that grew from six people in 1984 to 18 in 1993, when they joined forces with Tomasi Architects to form the currently active firm TLCD Architecture, one of northern California's most prestigious firms. During his tenure George oversaw the new construction and renovation of many regional elementary, high school and junior college projects.
George was active in the community and civic organizations. He was a founding board member of the American Institute of Architects Redwood Empire chapter, chartered in 1973 and representing architects from Sonoma County to the Oregon Border. George was the president and a founding member of the Sonoma County Abalone Network (S.C.A.N.) founded to promote wise use of abalone resources and prevent poaching along the Sonoma County coastline. George was a board member of the Sonoma County Museum and a tireless worker in helping to raise money for an expanded facility. He continued this museum work in Montana as the chair of the Ravalli County Museum Facilities Committee, helping to bring the Ravalli County Museum up to current code in its historic 1900 Federal-style former courthouse building.
George had a great conservation ethic. His love for the outdoors was second only to his family. Whether a fly rod in hand on a mountain stream or sitting in a duck blind on a chilly morning, George was always one to admire the beauty of nature and the fish and wildlife found there. At 82 years of age, George made a final trip to Alaska's Kodiak Island, where he marveled at the sight of brown bears, killer whales and of course enjoyed the oceans delight of halibut and crab. George often volunteered on a variety of habitat projects at the Teller Wildlife Refuge in Montana ranging from assisting youth with building waterfowl nesting box's to planting riparian shrubs for wildlife. In 2009, as a volunteer George completed a property assessment report for all of the building structures at the Teller Wildlife Refuge.
In his later years, he enjoyed riding his Harley, gardening, woodworking and attending auctions where he occasionally out-bid an opponent for some item he just had to have. George was a loving grandfather who always took the time to pass on life's lessons to young minds, making the world a better place. He will be missed by the many lives he has touched and those of us who knew him are better people because of him! We love you Dad! Give Mom and Sis a big hug from us!
George is preceded in death by mother Aetna Pearce; aunt Francis Girolo; sister Lois Watson; wife Charlotte Lawry and daughter Nancy Lawry. He is survived by his three sons, Scott (Debbie) and Steve Lawry (Mary) of Ventura, Calif., and Sam (Gwen) of Hamilton and nine grandchildren and one great-grandchild.
Condolences may be sent to Sam Lawry, 149 Denali St. Hamilton, MT 59840 or 
sgdecoy@hotmail.com
.
A celebration of George's life will be announced later and will take place in Santa Rosa, Calif. Memorials in lieu of flowers may be sent in George's name to the Ravalli County Museum, at 205 Bedford St., Hamilton, MT 59840. Arrangements are under the care of the Daly-Leach Chapel.