News
Subscribe to posts
- Helped pass new legislation to close loopholes in abalone poaching laws.
- Worked with DFG to improve abalone regulations, so you don't have to fill out your punchcard on the water and can land your kayak on the beach before filling out the paperwork.
- Worked with Bureau of Land Management (BLM) on the management plan for the California Coastal National Monument, to preserve public access around all of the state's exposed rocks. BLM was considering a no-fishing "reserve buffer" zone around many of these rocks, but backed down after hearing from abalone divers.
- Donated over $8,000 to DFG Enforcement Branch's Special Operations Unit for
- Helped design and testified in support of the new abalone tags. Even though these tags are not popular with divers, SCAN believes that they provide the wardens a much needed tool to deal with poachers.
- Successfully (so far) opposed the proposed commercial abalone fishery at San Miguel Island in southern California. Collected over 1000 signatures from the public, along with a support letter from U.S. Congressman Mike Thompson (D-Napa) who also happens to be a Life
- With the help of the Dolphin Dive Club in Sacramento, SCAN delivered a 30-minute presentation to the CA Fish & Game Commission in September 2009 about how the proposed "marine protected areas" (MPAs) would damage our fishery by causing so much effort shift that Fort Ross population densities would drop dramatically. We did not convince the Commission on that day, but we got our points on the record despite opposition to us speaking by President Richard Rogers, and the recent data from DFG's transect surveys are proving us right. SCAN's testimony caused a rift within the Commission and resulted in a split vote on the MLPA for the first time as a minority of Commissioners started taking another look. We expect to change the
- Participated in the "Point Arena MLPA Reality Tour" organized by seaweed harvester John Lewallen to discuss the negative impacts to our coastal economy and sustainable fisheries from poorly-designed MPAs in the north-central region.
- Helped line up support from three north coast counties (Mendocino, Humboldt and Del Norte) for a single MLPA proposal to avoid the interference from the Governor's hand-picked "Blue Ribbon Task Force." Demanded local representation on the BRTF and succeeded with the appointment of Humboldt County Supervisor Jimmy Smith.
- Attended MLPA Science Advisory Team meetings to question their methodology on
- Supported the fishermen's MPA alternatives in every region in the state.
- Met personally with members of the Fish & Game Commission to discuss our concerns about the MLPA process and the abalone fishery.
- Supported the pro-fishing lobbying efforts of the Recreational Fishing Alliance
- Member of the California Fisheries Coalition, a broad array of fishing associations allied to work together on the MLPA process in California.
- Joined "Fishermen Interested in Safe Hydrokinetics" (F.I.S.H.) to address our concerns about proposed "wave energy" projects on the ocean, and demand a comprehensive SCAN NEWS 2014 environmental review on the cumulative effect of such projects on the marine environment. Financially supported the FISH Committee's lawsuit against the Federal Energy Regulatory Commission (FERC) for its loose permitting process for such projects.
- Hired an attorney to provide a legal review of the California Environmental Quality Act (CEQA) documents relative to the north coast MLPA process.
- Participated in the "Take a Stand" Concert (September 2009) at Albion to raise funds
- Intervening in the GreenWave ocean energy approval process with the Federal Energy
- Invited by State Senator Wesley Chesbro to testify about the abalone fishery at the Joint Legislative Fisheries Forum in Sacramento in April, 2012.
- Saved your bag limit of 3 abalone per day and 24 a year in 2012.
- Attended the Fish and Game Commission meeting in L.A. last November and saved our bag limits, seasons again in 2013. Supported prudent measures in response to the die-off at Fort
- Supported CENCAL's successful request for allowing spearfishing for striped bass in
- Attended the Fish & Game Commission's Marine Resources Committee meeting in
- Attended meetings with DFW to discuss 2014 regulations.
- 2013: sponsoring an effort to amend the Abalone Recovery and Management Plan
(ARMP) and move to a long-term management plan.
- Attended the Fish & Game Commission's Marine Resources Committee meeting in Sacramento on March 24, 2014 to discuss the scientific peer review of the DFW's abalone survey methodology and the long-term management plan for abalone.
We just sent out the 2014 Newsletter to new and existing members.  If we missed you, then please email support@abalonenetwork.org, so that we can forward you the PDF.  If you haven't joined, JOIN NOW and receive the link to the newsletter.


Regards,
SCAN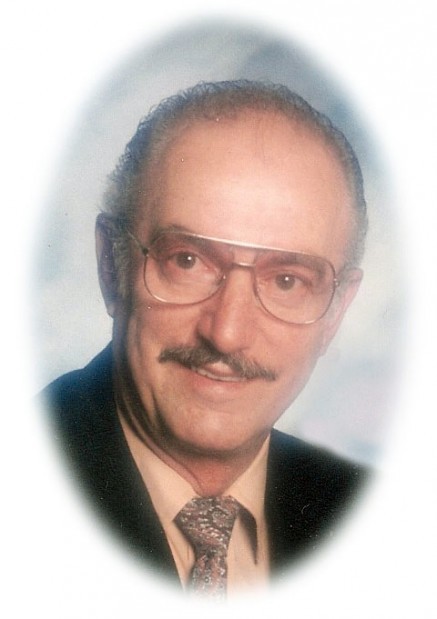 HAMILTON - M. George Lawry passed away Saturday, March 3, 2012, from complications of bone marrow cancer with his family by his side in Missoula.
George was born Oct. 2, 1929, in San Francisco, Calif., and raised by his mother, Aetna Pearce and later his aunt, Francis Girolo. He graduated from Santa Rosa High School and attended both Sonoma State and UC California Berkeley. He met the love of his life Charlotte (Char) in 1950, and the two enjoyed 60 years of marriage raising their four children, Nancy, Scott, Steve and Sam.
George served in the Korean War in 1951-1952 and was a member of the Mortar Company 23rd Infantry Division. George has been described by many as a "self made man". Upon his return from Korea he and Char raised a family while George pursued his education and architectural certification, leading to a professional career spanning over 40 years. In 2006 George and Char sold their northern California home of 60 years and moved to Hamilton, where he remained active in all aspects of life up until his passing.
George was a prominent figure in Sonoma County architecture for more than 30 years. In 1972 George opened his own practice and 12 years later joined two other architects, to form Lawry Coker DeSilva Architects. George helped develop this practice that grew from six people in 1984 to 18 in 1993, when they joined forces with Tomasi Architects to form the currently active firm TLCD Architecture, one of northern California's most prestigious firms. During his tenure George oversaw the new construction and renovation of many regional elementary, high school and junior college projects.
George was active in the community and civic organizations. He was a founding board member of the American Institute of Architects Redwood Empire chapter, chartered in 1973 and representing architects from Sonoma County to the Oregon Border. George was the president and a founding member of the Sonoma County Abalone Network (S.C.A.N.) founded to promote wise use of abalone resources and prevent poaching along the Sonoma County coastline. George was a board member of the Sonoma County Museum and a tireless worker in helping to raise money for an expanded facility. He continued this museum work in Montana as the chair of the Ravalli County Museum Facilities Committee, helping to bring the Ravalli County Museum up to current code in its historic 1900 Federal-style former courthouse building.
George had a great conservation ethic. His love for the outdoors was second only to his family. Whether a fly rod in hand on a mountain stream or sitting in a duck blind on a chilly morning, George was always one to admire the beauty of nature and the fish and wildlife found there. At 82 years of age, George made a final trip to Alaska's Kodiak Island, where he marveled at the sight of brown bears, killer whales and of course enjoyed the oceans delight of halibut and crab. George often volunteered on a variety of habitat projects at the Teller Wildlife Refuge in Montana ranging from assisting youth with building waterfowl nesting box's to planting riparian shrubs for wildlife. In 2009, as a volunteer George completed a property assessment report for all of the building structures at the Teller Wildlife Refuge.
In his later years, he enjoyed riding his Harley, gardening, woodworking and attending auctions where he occasionally out-bid an opponent for some item he just had to have. George was a loving grandfather who always took the time to pass on life's lessons to young minds, making the world a better place. He will be missed by the many lives he has touched and those of us who knew him are better people because of him! We love you Dad! Give Mom and Sis a big hug from us!
George is preceded in death by mother Aetna Pearce; aunt Francis Girolo; sister Lois Watson; wife Charlotte Lawry and daughter Nancy Lawry. He is survived by his three sons, Scott (Debbie) and Steve Lawry (Mary) of Ventura, Calif., and Sam (Gwen) of Hamilton and nine grandchildren and one great-grandchild.
Condolences may be sent to Sam Lawry, 149 Denali St. Hamilton, MT 59840 or 
sgdecoy@hotmail.com
.
A celebration of George's life will be announced later and will take place in Santa Rosa, Calif. Memorials in lieu of flowers may be sent in George's name to the Ravalli County Museum, at 205 Bedford St., Hamilton, MT 59840. Arrangements are under the care of the Daly-Leach Chapel.
For more than two years, SCAN has been concerned about DFG biologists calling for severe reductions in our abalone fishery. The SCAN board of directors has been in regular communication with the biologists about their concerns, and our concerns about the methodology of DFG's surveys.
The DFG does random surveys on transects of selected index sites. The problem is that the index sites are all of the most heavily used, public access diving sites like Van Damme, Caspar, Fort Ross, etc. Also, the number of transects that are surveyed does not provide enough of a sample to provide meaningful data for management decisions.
DFG biologists point to abalone population densities showing a decline, according to their surveys. They have been particularly concerned about the Fort Ross site, which continues to be the leading site for landings in the abalone fishery. The public access at Fort Ross is popular because it is close to the Bay Area, and offers sheltered diving opportunities when the weather is bad.
Most local divers agree that Fort Ross is heavily used, but that in no way is an indication of the overall health of the coast-wide abalone fishery. SCAN expressed its concern about the survey methodology and the DFG held off on taking action in 2010, but came back this year with a suite of proposals, some of which were aimed at a 25% reduction in landings.
Other proposals included a new rule requiring divers to use separate containers for holding their abalone while diving in the water. This would help wardens enforce the rules against "dry-sacking" – one diver getting abalone for another diver. SCAN supported this rule and helped craft the wording of the regulation.
As these discussions were developing, there was a huge red tide event centered at Fort Ross. Thousands of abalone and other invertebrates washed up dead along the beaches of Sonoma County on August 27th of this year. Biologists scrambled to learn about the cause and extent of the die-off. DFG personnel took water samples, tissue samples from dead abalone, and re-surveyed the area to determine the extent of the die off.
In September, the Fish and Game Commission approved an emergency closure of all of Sonoma County for 180 days (technically starting on Oct. 7th, when the emergency rule was approved by the Office of Administrative Law). SCAN did not oppose an emergency closure but cautioned the Commission to confine the closure to the affected area. SCAN thinks the Commission went a little overboard by closing all of Sonoma's coast, because the die-off was limited to Salt Point, Fort Ross and Timber Cove.
DFG Biologist Ian Tanaguchi, who leads the department's abalone team, reported to the Commission that 30% of the abalone at Fort Ross had died off during the red tide. They were still uncertain about the cause. While it looks like a "hypoxic" event – lack of oxygen caused by the plankton and algal bloom of the red tide, the areas in shallow water seemed unharmed while deeper locations (with more oxygen) were more severely affected. This seemed inconsistent with a hypoxic event. Giving his report to the Commission in September, Tanaguchi did not report on the actual population densities the survey transects showed, but in October the DFG reported that the abalone population actually increased since last year at Fort Ross! This underlines SCAN's concern about the DFG's survey methodology. We don't know if the population is rising, falling or holding steady.
Since the DFG's surveys showed that the overall abalone population densities have not dropped to a level that would require reductions in the total allowable catch, even after a massive die-off at Fort Ross, SCAN argued that the proposed reduction of the annual bag limit, from 24 per year to 12 per year, was unwarranted. The Commissioners agreed. SCAN supported a 2-month closure at Fort Ross to relieve the pressure at this heavy-use site, which will close April and May.
SCAN remains concerned about the DFG's survey methodology and supports a rapid move toward the Long Term Management Plan called for in the Abalone Recovery and Management Plan (ARMP). We would like to work with DFG to help with to develop the long-term management plan. SCAN supports using some of the abalone punch-card funds to support "Rapid Response Teams" of recreational divers to provide additional data and cover areas that DFG can't reach because of the need to hit the water on short notice when the weather is good and the ocean is calm. This would provide more transects in areas not presently covered and raise the confidence level in the surveys of our abalone beds.
RFA CALLS FOR A NATIONAL BOYCOTT OF SAFEWAY SUPERMARKET CHAIN
Campaign To Educate Corporate Giant On Anti-Fishing "Greenwashing"
Recreational fishermen are being urged to Stay Away From Safeway!
According to a recent press release from Safeway, the corporate grocery giant is openly endorsing California's Marine Life Protection Act (MLPA) initiative under which large areas of state waters are being closed - possibly forever - to public fishing access.  The Recreational Fishing Alliance's (RFA) California chapters are asking anglers on every coast to help send the message to Safeway that we have a right to fish!
"Apparently Safeway has gotten some bad advice from the people in the ocean protection racket, a community to which the California-based mega-corporation is now donating profits," said Jim Martin, West Coast Regional Director of the RFA.  "Safeway says it is supporting groups that make a difference like the Food Marketing Institute's Sustainable Seafood Working Group, the Conservation Alliance for Seafood Solutions and the World Wildlife Fund's Aquaculture Dialogues, but it's little more than corporate greenwashing."
In official statement, Safeway said "An important part of being a responsible seafood business is to not only limit the impacts of where we are fishing, but to set aside areas where we are not. Marine Protected Areas (MPA's) are important to ensure the biodiversity and productivity of our oceans. In California, Safeway is a proponent of the Marine Life Protection Act Initiative (MLPA), which balances the use and conservation of living marine resources through a statewide network of MPA's."
Martin said groups under the Conservation Alliance for Seafood Solutions umbrella includes Ocean Conservancy, Natural Resources Defense Council, and the Monterey Bay Aquarium, are all organizations that have been most dedicated to closing our fishing access to the oceans, bays and estuaries of California through the MLPA Initiative.  RFA believes strongly that once these groups have achieved their goals in California, they will be working overtime in every other coastal state to create a network of no-take zones that bar "injury," "harm" and "harassment" of fish stocks in large areas of the nation's marine waters.
"Safeway would apparently rather have the public buy farm-raised fish and seafood caught by foreign countries outside of U.S. waters, countries with less stringent controls on fishing effort than we enjoy in California, instead of being able to catch a few fish for the table our families as recreational or subsistence fishermen," Martin said.  "California anglers have been outraged to learn that the money they spend at a Safeway grocery store might end up in the hands of extremist, anti-fishing groups like the NRDC and the Ocean Conservancy."
Martin and other West Coast RFA activists have been busily pushing back on the blanket marine reserve efforts now being conducted by Safeway's beneficiaries, arguing that this is not about whether science-based area closures should or should not be a part of the nation's fishery management system, but rather a large corporation throwing its support behind ex-Governor Schwarzenegger's highly-charged MLPA Initiative.
"The MLPA proponents keep telling business leaders and media outlets that MPA's work and that they successfully rebuild fisheries, but the science doesn't actually support that," Martin said.  "These marine protected areas have to be distinguished from science-based area closures, restrictions along spawning grounds for example, but the MLPA Initiative didn't take any of those concerns into consideration.  Even the hand-picked and privately-funded advisory team for the MLPA agreed that fishery management controls were the deciding factor in fisheries sustainability," he added.
Martin added that much of the scientific discussion regarding the MLPA Initiative was lost in the debate and rhetoric, perhaps by design.  "The MLPA Initiative is currently under judicial review in two court cases, on issues ranging from allegations of an illegal arrest of a participant in public meetings, to secret meetings in violation of California's open meeting law, the Bagley-Keene Act," Martin said, explaining how California's anglers are most angry about the how the MLPA Initiative has gone through by way of privately-funded "public" stakeholder meetings resulting in the promulgation of regulations that affect everyone's lives.
"It's not just about fishing, but many human activities have been banned under the MLPA Initiative in California, like kayaking, sailing and other non-fishing activities," Martin said.  "As fishermen we're angry about being labeled the problem when big corporations like Safeway and Hewlett-Packard refuse to join us in calling for less water diversions to agribusiness and less heavy metals from the semiconductor industry in San Francisco Bay," Martin added, calling recreational fishermen "the original conservationists" as evidenced by their frequent calls for stronger fishery management and habitat conservation.
"The nation's anglers need to understand what has happened in California under the guise of marine life protection through this MLPA Initiative, and we need to stand up together to get this message out to corporate entities starting with Safeway who are financially supporting our demise in the recreational fishing industry," said RFA Executive Director Jim Donofrio.  "Proponents of the no-take zones including NRDC, Pew Charitable Trusts, Ocean Conservancy and Oceana have been making extraordinary claims for marine protected areas, but the analysis shows that these claims are mostly bogus."
Donofrio said RFA plans to send a letter to Steven A. Burd, the Chairman of the Board, President and Chief Executive Officer of Safeway, officially informing the supermarket giant of RFA's intention to support a nationwide boycott of the chain.  "It is our hope that Mr. Burd will stop and recognize that our rights to open access of a public resource are being taken away by preservationist smoke and mirror rhetoric, and that by financially supporting the anti-fishing groups Safeway is actually supporting these attacks on our recreational fishing community."
RFA is urging all its members, recreational anglers, divers and anyone who cares about sustainable fisheries to "Stay Away From Safeway" until the company reverses its position on the MLPA Initiative and ceases funding towards radical anti-fishing advocates like NRDC and the Ocean Conservancy.
"If you want sustainable fisheries, you need both fish and fishermen; you can't have one without the other and use the word fishery," Donofrio said, adding that cultural heritage and traditions are being greatly risked by the MLPA Initiative.  He also pointed out that no-take zones have proven costly to coastal communities.  "The California Department of Fish & Game estimates an annual cost of $35 to $40 million for its part in managing these zones, while a recent socioeconomic analysis shows that these arbitrary no-access zones will subtract millions of dollars from coastal economies and fishing communities through lost access to the public, lost revenues to small, local commercial and recreational fishing businesses, and the tax-base of coastal counties of California."
"These aren't short-term losses, they are as permanent as the marine reserves themselves.  Safeway is really impacting their future bottom line by supporting the MLPA initiative, as their coastal customer base is already reeling financially by the lost access," Donofrio added.
"If Safeway is betting that the saltwater anglers of America will continue shopping at their stores while they arbitrarily cut off our public access to our public resources they are greatly mistaken," said Martin. "In California, we already know how this ends up, and it's time to educate anglers about corporations like Safeway that steal our fishing heritage through their support of an anti-fisherman agenda."  Martin added that California's Indian tribes and tribal communities retain long-held, federally-recognized harvest rights to California's ocean waters, and that the RFA-CA remains a strong supporter of tribal sovereignty.
"We also see the non-commercial, subsistence harvest of marine resources by the general public as a basic human right, established under the public trust doctrine, and we plan on letting Safeway know what their beneficiaries in the environmental community think of our basic human rights as Americans," Martin added.
To download a letter to sign and send to Safeway expressing your support for the Stay Away From Safeway campaign, go to
www.joinrfa.org/Press/SafewayLETTER.pdf
 You can email Safeway directly at
business.ethics@safeway.com
About Recreational Fishing Alliance
The Recreational Fishing Alliance is a national, grassroots political action organization representing recreational fishermen and the recreational fishing industry on marine fisheries issues. The RFA Mission is to safeguard the rights of saltwater anglers, protect marine, boat and tackle industry jobs, and ensure the long-term sustainability of our Nation's saltwater fisheries. For more information, call 888-JOIN-RFA or visit
www.joinrfa.org
.
We sent out the April 2011 newsletter to all registered members, if you are a member and have not received it, please email support@abalonenetwork.org

Matt M:
Hey all I wanted to announce I am allready starting work on this years 3rd annual 2011 Norcal Underwater Hunters and SCAN Big abalone Comp and Cook Off. Not much has changed as you will see below. There will be a web page up in a few months to register just wanted to put the FYI out. All so dont forget about the killer Raffle after the comp !


Norcal Underwater Hunters Big Ab Comp & Cook Off
Sonoma County Abalone Network Fundraiser
Saturday August 20Th 7:00am to 3:30pm
Ocean Cove CA.
This event is open to free divers only.
Current California Department of Fishing Game laws apply.
Donation Fee's are $30 if preregistered and $40 day of event.
To receive a free shirt you must preregister. The pre registration for the free shirt will end on 7-1-11 after that you will have to purchase your shirt at the event.
All Divers are required to fill out and turn in a waiver form and show current CA. fishing license and current 2011 abalone tags at sign in.
All Divers are required to register with at least one dive buddy
The check in and measuring for the abalone for the event will be held at the Ocean Cove Campground 23125 Coast Highway One.
Diving can be done anywhere along the California Coast,                                                            All divers must return to Check out area by 2:00 pm, No exceptions.
Free diving Divisions Awards (plaques) will consist of:
1st, 2ND, 3rd for biggest Ab
Top Female biggest Ab
Top junior biggest Ab
Most Beach garbage picked up
Ab cook off.
Etiquette and safety:
The Ocean cove Big Ab comp promotes safe buddy diving and friendly competition.
All divers should be in contact with their dive buddy/ies while in the water.
Eligibility:
Signed Waiver form.
2011 California Ocean Fishing License and Abalone punch card and tags.
Disqualifications:
Any California Department of Fishing Game Violations.
Arriving at the check in area after 2:00 pm sharp.
For more info: call 707-478-1504
***THIS EVENT IS WEATHER PERMITTING, WHICH WILL BE DETERMINED ON THE DAY OF THE EVENT.
***ALL EVENT PROCEEDS WILL BE DONATED TO  S.C.A.N   (Sonoma County Abalone Network)
 Sign up below:
Calif. Sea Otter Legal Agreement 'Big Win' for Multiple Threatened Species
Government Won't Abandon Sea Otters, Agrees to Conduct New Study

Sacramento, Calif. – The California Sea Urchin Commission today announced that a legal agreement has been reached surrounding the future protection of the state's threatened sea otter population.

The settlement agreement, approved last week by the U.S. District Court for Northern California, requires that the U.S. Fish & Wildlife Service reexamine its efforts to protect threatened California sea otters. Specifically, the Court approved settlement requires the Service to comply with all pertinent laws – including the Endangered Species Act (ESA) – and to conduct a new environmental impact study to scientifically assess all possible implication of future actions to protect the sea otter population.

"This agreement is a big win for the future protection of California marine life, especially the endangered black and white abalone populations," declared Harry Liquornik, chairman of the California Sea Urchin Commission and a Santa Barbara sea urchin diver. "This brings an end to the ill-conceived lawsuit aimed at terminating the sea otter recovery program without even so much as updating the old 2005 draft environmental study, which was based on outdated information."
The terms of the settlement recognize the critical importance of marine resource management which uses a broader ecosystem-wide scale rather than a species-by-species approach. This all-inclusive method recognizes that without a functional ecosystem, all species are at risk, not just a single target species.

The lawsuit, from which the agreement stems, was filed by the Otter Project and the Environmental Defense Center in 2009. The California Sea Urchin Commission, along with the California Abalone Association, the Sonoma County Abalone Network, and individual sea urchin divers Peter Halmay and Liquornik intervened in order to push for ecosystem protections for sea otters.

"We had to intervene because the lawsuit sought to compel the government to ignore the ecosystem effects of dropping their protection program and to overlook the most pressing threat to sea otter well-being, that being water pollution," added Halmay of San Diego. "Instead of dealing with meaningful, yet difficult, water quality problems the lawsuit wanted simplicity – allow sea otters to go find places to survive on their own."
Plaintiffs initially sought to force a termination of the government's 1987 plan as soon as possible and without further ecosystem analysis and apparently without allowing the Fish & Wildlife Service to comply with the federal ESA. The 1987 plan established a sea otter management zone to protect southern California's shellfish fisheries and sought to establish a new sea otter population at San Nicolas Island. However, the plaintiffs ultimately agreed with the Sea Urchin Commission and its partners on practically all points – that updating the 2005 study was appropriate; all elements of a final decision should in fact depend on a new analysis; the Service should consider impacts to other protected marine species; and it should also consider the negative impact that poor water quality is having on sea otters.

The 1987 plan established a second colony of sea otters at San Nicolas Island as insurance to protect sea otters from oil spills, allowing for improvements to habitat and conditions for the primary sea otter population along the central California coast. In addition, the plan included measures to protect shellfish in California that are critical parts of the ecosystem, and also an important element of many coastal communities and a shrinking seafood industry throughout the State.

"The ESA requires that projects intended to protect a listed species such as otters should also avoid harming other listed species," continued Liquornik. "In this case, two endangered native abalone species are a primary prey of the threatened sea otters and the abalone depend on a coastal range that will likely be occupied by the otters if the management program is ultimately terminated. A devastating event was avoided by the court's ruling," said Liquornik.

"So what did the plaintiffs get for their lawsuit efforts? They got taxpayers to reimburse them $55,000 in legal fees for an agreement which they could have received with a written request and first-class stamp," concluded Halmay.

About the California Sea Urchin Commission The California Sea Urchin Commission is a public governmental agency created under the laws of the State of California. Its purpose is to ensure a sustainable sea urchin resource in the ocean and a reliable supply of quality seafood product for domestic consumption and for export. The Commission seeks to support strong local coastal communities, fair levels of income for the thousands of persons engaged in sea urchin commercial fishing enterprises, and historically significant cultural and community resources within California's coastal areas. The Department of Food and Agriculture has general authority to oversee the operations of the Commission. The Commission also coordinates with California Department of Fish & Game. Visit the Commission at www.calurchin.org. 




Milo Vukovich
President, SCAN
www.abalonenetwork.org
JOIN SCAN to protect your sport